Piriápolis Uruguay, 27 February - 4 March 2023
The Argentino Hotel Casino & Resort is centrally located at the main thoroughfare of Piriápolis. The Salón Dorado conference hall is located by the main lobby (1st floor). Poster sessions will be held at an adjacent room.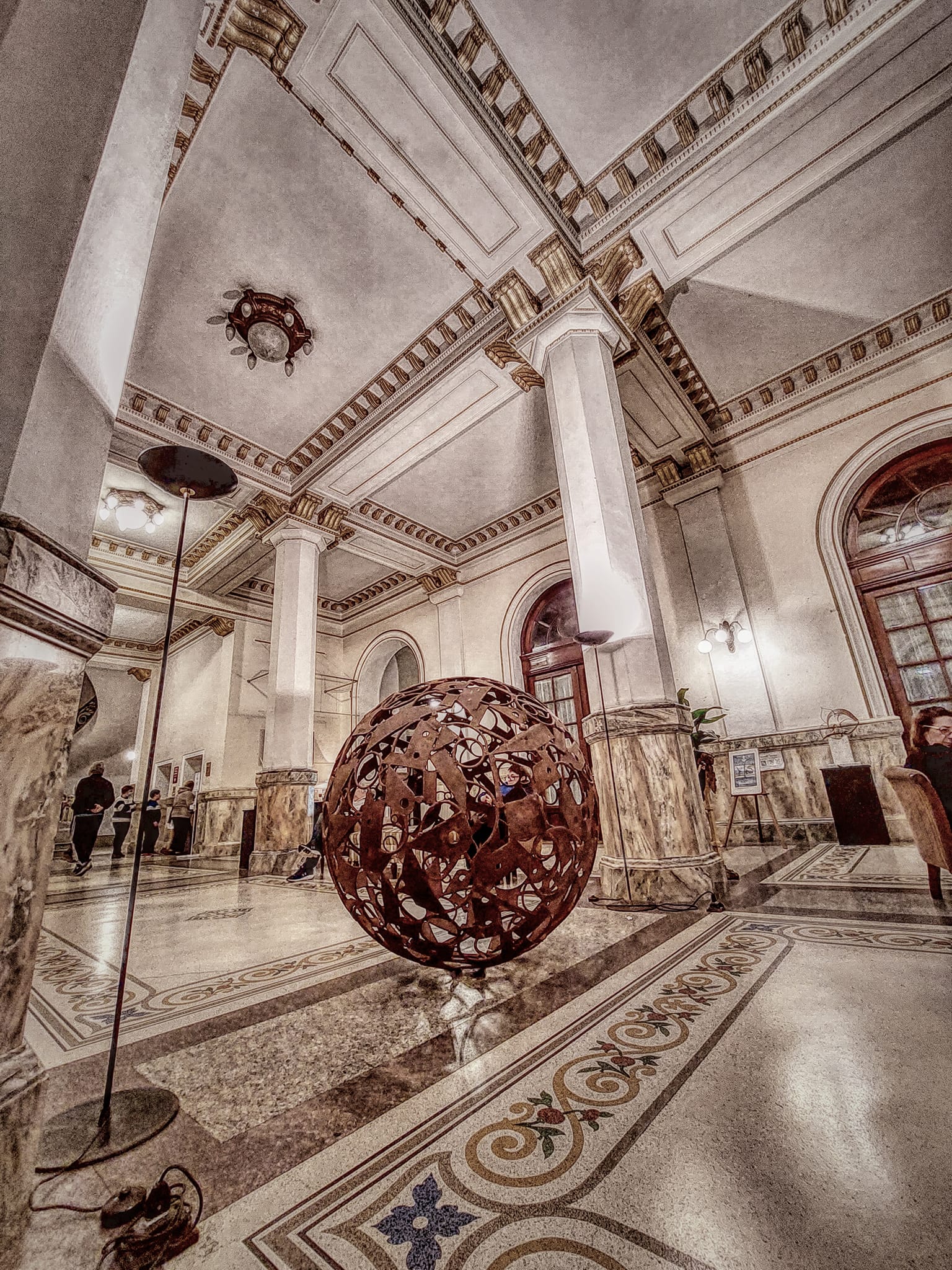 Salón Dorado: First floor
*Bus companies COT and COPSA regularly connect the Montevideo airport terminal with the Piriápolis bus terminal, which is located a short 10-minute walk from the workshop venue.
*Taxi and van services are available from Montevideo airport to Piriápolis taxisaeropuerto.com.
By car from Montevideo Carrasco MVD Airport terminal:
Take Route 101 northwards via the roundabout
Take Route Interbalnearia (IB) eastwards. This route is sometimes called General Líber Seregni
Cross the Arroyo Pando toll (160 pesos in cash, $4 USD approx.)
Cross the Solís toll (160 pesos in cash)
Continue along Route Interbalnearia (IB), direction Punta del Este / Piriápolis
Leave IB by turning right towards Piriápolis, into route 37
Follow through route 37, which in Piriápolis becomes Avenida General José Gervasio Artigas
Turn left at the seaside into Rambla de los Argentinos
After 3-4 blocks, look out for Argentino Hotel on your left, the largest historic building in town
Parking space can be found by the north and south wings of the hotel
By car from Punta del Este Laguna del Sauce PDP Airport terminal:
Turn right into Route Interbalnearia westwards. This route is sometimes called Route 10
Take the exit to the left towards Piriápolis
Continue on this road, named Camino de los Arrayanes
Once in Piriápolis, the road becomes 25 de Mayo street
Turn right at Talcahuano street
Pass the roundabout to join Rambla de los Argentinos
Look out for Argentino Hotel on your right, the largest historic building in town
Parking space can be found by the south and north wings of the hotel